DERA strives to present resources in several different formats:
Our Facebook Group DisasterCom contains contemporary articles from around the world. We encourage everyone to post items in the group.
Our LinkedIn Group — The International Association for Preparedness and Response will have posts and an open dialog is encouraged.
Newsletters – Below includes archives of the DisasterCom newsletter.
Links – Some helpful links and we encourage members to submit additional links for consideration.
Monographs – Long and short form articles submitted to DERA for consideration to be included on the site and indexed with search engines.
ASPEP Journals – American Society of Professional Emergency Planners Journals (years 1994 – 2004)
DERA Preparedness ebook – Download a free portion of DERA's custom preparedness and first aid PDF ebook and learn how to customize ebook (or paperback) for your communities.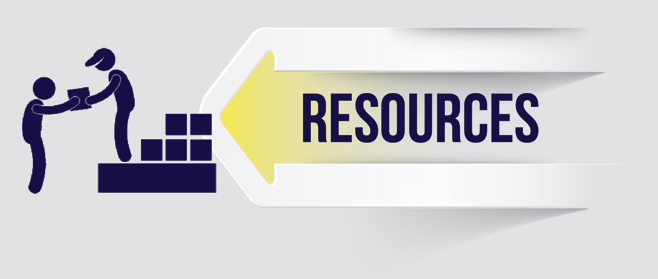 2013
DERA Plans Emergency Communications Workshops in Huntsville, Alabama, August 15-17, 2014
Volunteer Project Managers Positions Available
DERA Supplies, Clothing, Gifts for Members
Communicating without Infrastructure by Stefan Pollack
IML Corporation: GSA Pricing for Volunteer Organizations Active in Disaster (NVOAD)
Cancellation of Emergency Communications Summit for North America
DERA Seeks Project Managers
Toward More Resilient Futures: Putting Foresight Into Practice, Highlights from the Strategic Foresight Initiative (SFI)
New Membership Structure with Reduced Dues Rates
DERA Mission Refocus
New Membership Structure with Reduced Dues Rates
Changes in Fire Patterns across the Globe by Georg Grosse-Hohl
Catastrophic Disasters: Why Prepare? by Lee Champagne, CEM
Loud and Clear: Getting the Message through to Those Who Need to Hear by Stefan Pollack
2012
2011
2010
2009
2008
2007
2006
2005
DERA Emergency Communications Project
International Disaster Management Conference 2006 in conjunction with DERA's Workshop on Strategic Planning for Emergency Management:  Orlando, Florida, February 9-12, 2006
Annual Membership Meeting:  February 12, 2006 in Orlando, Florida
US Navy Emergency Response Management System
In Memoriam:  Samuel J. Cullers, Jr. and Dan M. Kirby, K5AIR
Satellite Communications System for Disaster Response
Lois Clark McCoy (NI/US&R): What Went Right/What Went Wrong
Disaster Forensics: Battling Ignorance from the Tsunami to Katrina by Ruth Gidley, AlertNet
DHS "SAFECOM" Request for Comments
Preview:  IAEM 53rd Annual Conference, November 12-17, 2005
Disaster donations sent from India to the U.S.:  NIAR spearheads the effort
Hurricanes Katrina and Rita: Reports from DERA members in the field
DERA Emergency Communications Vehicles
Humane Society of the U.S. (HSUS) – Working around the clock
Feed the Children – Emergency service in the U.S. and around the world
Salvation Army / SATERN – Major Pat McPherson reports on extensive disaster operations
Angel Flight America (AFA) – Emergency support mission report
Internet and advanced mapping capabilities in disaster response
Preview:  IAEM 53rd Annual Conference, November 12-17, 2005
Report from India:  NIAR
International Disaster Management Conference 2006 in conjunction with DERA's Workshop on Strategic Planning for Emergency Management:  Orlando, Florida, February 9-12, 2006
DERA Awards at Chennai, India Conference
Tsunami Update: DERA response teams and list of donors
Dayton Activities and Presentations
Civil Air Patrol Mobile Command Center
Disaster Liability: Cautionary Reports from North Dakota
ClinCon 2005
Florida Storm Watch
Earthquake Activity
Mrs. D. Bharathi Prasad Presents Tsunami Briefings at Dayton
Homeland Security Exercise and Evaluation Program (HSEEP)
Web-Based ICS Courses
Children's Grief Courses
Amateur Radio in Disaster Management: An International Perspective
SATERN News
DERA Awards at Orlando Conference
Tsunami:  DERA Response to the December 2004 Tsunami
Evacuation Planning
Traumatic Stress Management
Pets in Disasters
Crisis in Schools
Disaster Recovery Yellow Pages Discount
FireCorps
Broadband over Powerline-International Context
2004
2003
2002
2001
2000
1999
Emergency Biological Decontamination Solutions
By Robert J. Heyer, D.Sc.


Colorado Flood Recovery 2014
By Colorado Spirit Mountain Outreach Team


Archive of the DERA DisasterCom Blog
By DERA Authors – 2008 to 2014


Introduction to CBRNE Terrorism
An Awareness Primer and Preparedness Guide for Emergency Responders
By Robert J. Heyer, D.Sc.


Military Aircraft Incidents – Emergency Response Guide
By DERA Authors


GIS VOLKSWAGENS
A Proposal of Modest Proportions
By John Wiener, J.D., Ph.D.


Disaster Myths
by Dr. Claude de Ville de Goyet


Emergency Management as a Profession
By David T. Crews, CEM


Five Ways You Can Help Disaster Victims
By Bascombe J. Wilson, CEM
Emergency Response Director, DERA International


DERA Responds to India's Supercyclone
By DERA Authors


Customizable Preparedness ebook
Download a free 61-page portion of DERA's custom IT'S A DISASTER! Preparedness and First Aid PDF ebook that helps families get prepared for, respond to, and recover from most types of emergencies and disasters.

And, if you'd like to purchase DERA's full 282-page ebook below for only $5 U.S. (~ 70% off), part of each order will be donated to DERA for research.
A letter in the PDF explains how agencies, businesses and organizations can customize ebooks and paperbacks in bulk to help communities get more prepared and resilient.
Click below image to open Fedhealth's shopping cart then download the 3MB file after your purchase, and proceeds benefit DERA research. Interactive PDF functions best with notebook or desktop PC.